About Posh Dog Grooming Services
I became a dog groomer because I have a passion – I simply love, love, love dogs!
I have groomed just about every breed you could mention, and that experience, combined with the passion I have for dog grooming gives me the confidence to offer you my 100% satisfaction pet grooming guarantee.
I recognize and have mastered dozens of styling options.  Although I always adhere to breed standards when grooming, sometimes that isn't feasible for you or your dog.  
Whether your dog is a champion conformation winner or a beloved family pet, my well balanced, stylish and impeccable finish will always leave your beloved dog looking great! 
Your Dog Is Special…
Their Grooming Should Be Unique To Them 🙂
Learning to understand and interpret the correct breed standard style and personality of your pet is critical to me capturing the proper essence of their breed and the uniqueness of your pet. 
My clients tell me I am naturally gifted in this field and regardless of how near or far they are, my clients are happy to drive to my Burnaby dog salon from New Westminster, Vancouver, North Vancouver, West Vancouver and beyond for their dog.
To me, washing and grooming your pet is a skillful, loving art – NOT a job.
All dogs deserve this loving caring mindset and a stress-free grooming environment.
That's why I NEVER double book or kennel your dog.  They deserve the same level of love, care and peace of mind from me, that you give them.
I am confident the combination of my high standard of excellence, use of top quality dog grooming tools and products and years of experience will give your pet WOW looks both you and others will admire.
Give me a call at (778) 918-9178 and I'll be happy to answer your important questions
and check my availability for your dogs grooming appointment.
I look forward to meeting you both soon!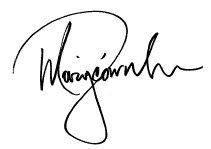 Carmen Ballard – Burnaby Dog Groomer 
Owner, Posh dog Grooming Services
Follow me on Facebook Here.