Dog Breeds Groomed At Posh Dog Grooming
Regular grooming helps to ensure your loved one is healthy and comfortable.  
Your dog should be groomed every 6 to 8 weeks. Maintaining a regular grooming schedule not only ensures your dog stays looking their best, but importantly keeps most dogs from getting matted (which can cost you more if  matting is bad) cause unnecessary discomfort for your dog.
What's more, their nails will grow uncomfortably long, which can
even be damaging to their paws.
Before I groom your dog, we'll discuss exactly how you want your dog groomed
so you can rest assured you'll be delighted when you pick them up.
Following Is  A List of The Most Common Breeds I Groom:
Of course there are dozens of other breeds (too many to list here)
which I have years of experience grooming.
Shih Tzu
Maltese & Maltese Cross
Bichon Frise
Havanese 
Schnauzer
Yorkie (Yorkshire Terrier)
Westie
Portuguese Water Dog
Papillon
Poodle (Toy & Standard)
Welsh Terrier and all other Terrier Types
Cocker Spaniel
Golden Doodle
Labra Doodle
Pugs
The main reasons for grooming your dog regularly include:
Decreased chance of various health problems, such as thrush, scratches
and other skin problems
General cleanliness of your dog
Monitoring of your dogs health by checking for cuts, heat, swelling, lameness
or changing in temperament, all of which could be pointing to sickness
Creating of a closer bond between you and your dog
Spotting any infections, bumps, infestations or other unpleasant issues
that may require Veterinarian medical attention
If you have any questions at all please just pick up the phone
and give me a call any time at 778-918-9178
I look forward to meeting you and your dog soon!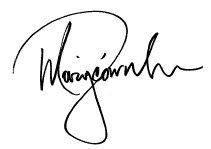 Carmen Ballard
Owner, Posh Dog Grooming Services
Follow me on Facebook here.