Dog Grooming Services & Fees
I am an experienced expert in pet grooming, providing convenience, one on one, stress-free pet grooming at competitive prices.
I will provide you and your loved pet the quality grooming you expect and deserve in a fully contained and safe environment.
"I Will Meet or Exceed Your Expectations
That's My Personal GUARANTEE To You"
I know the importance of your family pet and I'm committed to making him or her feel safe, comfortable and stress-free while in my care.  I use all natural, bio-degradable shampoos and conditioners because they are not only safe for pets, but they are also safe for the environment.  Being a professional groomer, I understand the particular grooming needs for every different breed.
With every grooming, I will check the condition of your pets; skin, coat, eyes, ears and  teeth. I do this so I can let you know about any uncomfortable symptoms or medical issues your pet might have that could require immediately attention
** If your pet is badly matted, please make your pet an appointment with me as soon as possible.  These mats tighten to the point that they can pinch the skin.  The skin needs oxygen!  Mats can also cause sores!**
To help accommodate your busy schedule I book Apointments from 8:00am to 6:00pm Monday to Saturday and take calls till 8:00pm daily at 778-918-9178
Please call OR text me with any questions you have and to book an appointment.
Services & Fees
For pricing,  please call us at 778-918-9178.  
We are only equipped to handle small or medium sized dogs.  We are sorry but we can NOT accommodate dogs that weigh more than 35 lbs.
Our full service salon with a caring and professional groomer, will take care of all your dogs grooming needs.
***All dogs brought to the shop with a lot of mats may be subject to a de-matting fee of minimum $10.   Excessive mats may require a shorter length groom in order to keep your pet comfortable. ***  
Bath & Tidy
Bath & tidy includes nail trimming, ear cleaning, full bath, hand & blow dried, pads clipped / scissored, head and tail tided and (under carriage clipped / scissored – if applicable for breed.)
*Bath & Tidy prices do not apply if your dog is in need of a full grooming
due to heavy matting or really long hair growth*
**Face trimming is complimentary with a bath & tidy ~ if you do not want your dogs face trimmed, please specify  "No face trimming."**
Late Pick up fee
We pride ourselves on providing one on one grooming.  Late pickups 30 minutes after the conclusion of your appointment without prior arrangements, may be subject to a late fee.
Other Services
I also provide special treatments should your dog have fleas or get skunked.  Please call me immediately should your pet encounter any of these issues. An extra fee may apply.
I look forward to meeting and serving you soon 🙂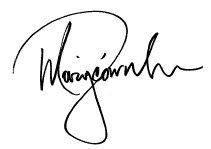 Carmen Ballard – Burnaby Dog Groomer
Owner, Posh dog Grooming Services
Check out my Facebook page